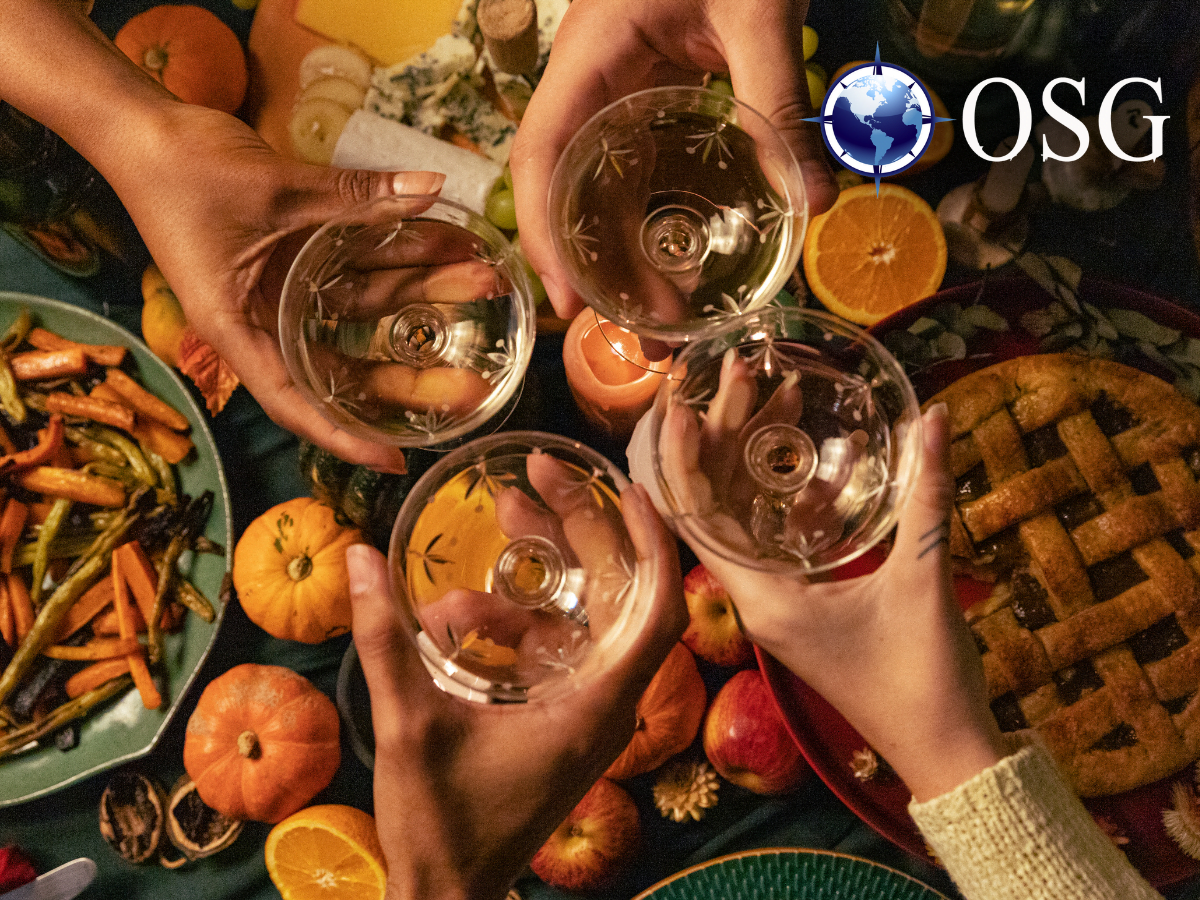 It's that time of the year again when family and friends gather to say thanks and celebrate the past year. By this time, you probably already have your Thanksgiving menu ready and are already setting up last-minute preparations for the upcoming holiday season.
But while you're busy preparing to accommodate your nearest and dearest, you also must not forget to safeguard your home, especially during this time of the year. Thanksgiving is a busy season, and there are times when people would overlook some safety precautions needed to ensure everyone has a safe, happy celebration.
Here are a few things you can do to secure your Thanksgiving celebration:
Ensure Food Safety
It's important to ensure the safety of the food you'll be serving your family and friends this holiday season. From the moment you start preparing the ingredients down to storing the leftovers, always make sure that proper handling and storage are observed. This is to avoid any possible contamination that may result in food poisoning and other bacteria/virus-borne diseases. Clean raw ingredients thoroughly and set cooking temperatures to their ideal level to ensure proper and even cooking of your food.
Make Your Kitchen Fireproof
With all the cooking and prepping happening in the kitchen, you have to ensure your kitchen is fireproof at all times. Keep all the flammable items such as oven mitts, aprons, and more within a safe distance from the source of heat when not in use. Fire extinguishers must also be within arm's reach at all times. Educate the whole household on how to use it in case of fire.
Check for Allergies and Food Restrictions
If you are having guests over, check in with them first to see if they have any intense allergic reactions or food restrictions of any kind. You should also check all the store-bought items thoroughly to see if they contain any allergens that your guests might react to.
Find A Designated Driver
For people who will be serving alcohol during their celebration, make sure everyone who joins has a designated driver or other ways of transportation going home. If they don't have their own, you might be able to arrange something to ensure their safety during such a busy season.
Set Up Your Home Security
With guests coming in and out of the home during the holidays, your safety might also be on the line. Celebrations such as Thanksgiving are also a high time for intruders and other criminals to execute their plans since most people are busy with preparations and entertaining guests.
If you haven't yet, set up CCTV cameras in the main entry points of your home and possibly set up lights around the vicinity to ensure that the area is well-lit at night. You also have to secure entry points at all times, especially if you will be busy entertaining guests in a certain part of the house. It is highly advisable that you also lock your valuables in a safe place during the celebration, especially if you have guests you are not familiar with.
If you will be hosting a big celebration at home or in a different venue, booking a security service will also come in handy. No matter what the event is, having a reliable team of security personnel safeguarding the area and implementing security protocols will help put your mind at ease. Not only will your security team be able to keep a close eye on everyone during the event, but they are also highly knowledgeable in emergencies and will be able to come up with emergency plans should the need arise.
If you ever feel like your safety is compromised, there's always a security team you can count on. Oatridge Security Group is your local security company providing physical security and other security services to ensure the safety and security of our fellow Seattle, WA residents.
You can always reach out to us should you feel the need to strengthen your security and safety here in Seattle and beyond. Our phone lines are always open to receive your calls.