Always Present. Always Ready.
Physical Security • Security Consulting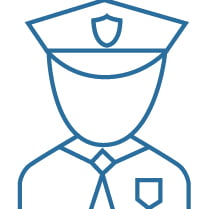 Physical Security
Our always available physical security solutions are customized to fit the needs of each individual client. Ensuring that you and/or your property are protected.
Security Officers and Executive Protection
Whether you need security guards patrolling, vehicle patrols, or VIP protection, Oatridge has you covered. We can provide services that match your security needs.
24/7   365 Service
Your need for security doesn't stop at the end of the business day. Problem situations can arise at any hour, day or night and we'll be available with the protection you need.
Extensive Experience
Oatridge Security Group's diverse technical capabilities include virtually every aspect of the security services industry, including armed and unarmed security officers, vehicle and foot patrols, access control, executive protection, and monitoring services.
Security Services Seattle
Nowadays, there's always a need to ensure protection whether you're inside an establishment or even at the comfort of your own home. We try to make sure we always keep harm at bay by installing security measures such as sophisticated lock mechanisms, burglar alarms, and CCTV cameras, but sometimes even those are not enough.
For situations where you feel like you need some extra sense of security, it's advisable to hire a security service that can provide you with an extra defense against any unforeseen circumstance that may compromise your safety. Knowing that you have a professionally trained team of officers looking after you and your welfare.
Security Company Seattle
By hiring a security guard to watch over you or the public space you're in, you're decreasing the likelihood of any crime or accidents from happening around you. Knowing that there's an officer in charge of keeping peace and order in an establishment helps deter assailants for they know someone is there to stop them from causing harm to anyone.
Guards are especially trained to have an increased awareness of their surroundings. There have been numerous times when safety officers have been seen to act swiftly when there's a sign of threat around them simply because they've already assessed the situation and have planned what the necessary actions should be to mitigate its effects.
Having a security team also promotes harmony, peace and order in any given public office or establishment. There can be times when customers' behaviors can be a bit too hard to restrain. When this happens, your security officer can implement a smoother and more organized way of handling them to make sure they are able to follow the rules and keep the peace within the area.
Private Security Seattle
Nothing beats the feeling of knowing your safety is never compromised by any unforeseen circumstance that may happen to you. By getting your own security service, you get to keep your safety a top priority anywhere and at all times. These officers are not just trained to stop anyone from harming you, but also with very important survival skills like CPR which can definitely make a difference in emergency situations.
Here at Oatridge Security, we have a team of experts that can do all of these things for you and more. We make sure that we employ only the best of the best, and train them to be even more outstanding in their field.