Security Consultation Seattle
Are you looking for security consultation in Seattle, WA? Life can definitely be full of surprises. Unfortunately, some of these surprises aren't always good. When risks happen due to vulnerabilities, it's important to have a risk assessment by an operations advisor and a backup plan for you to be able to mitigate the effects of any unforeseen circumstances. We are the consultants you should reach out to for detailed information about implementing your security operations. Our team will help you identify sensitive information and put together a plan to ensure you have a line of defense against any potential risks to your business or organization.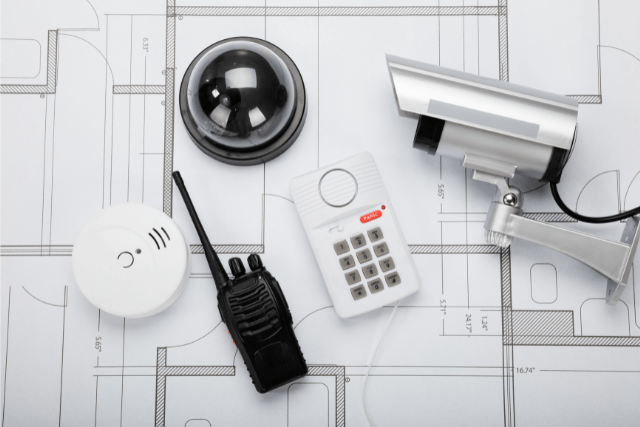 Why is security consultation important for businesses?
Just to name a few that you may or may not think about:
Risk Mitigation
Legal & Regulatory Compliance
Protection of Assets
Employee Safety
Reputation Management
Cost-Efficiency
Peace of Mind
Security Infrastructure
The presence of major technology companies, such as Amazon and Mircrosoft, means that proprietary data and intellectual property are prime targets for cyber threats. We offer Seattle companies, as well as the surrounding areas, comprehensive assessments of a company's infrastructure. We identify vulnerabilities and recommend solutions. We also help ensure organizations remain compliant with ever-changing regulations.
Physical Security & Human Protection
Physical security is equally vital in Seattle, especially in recent years where danger and violence have become more common that anyone would want to admit. Corporate security consulting can help design and implement robust physical security measures for the organization. From access control systems to surveillance infrastructure. This isn't just about preventing unauthorized entry, it's also about ensuring the safety of employees and customer/clients in a city with it's share of urban challenges.
Security Consultation
Oatridge is proud to offer security consulting services to our clients in the Seattle area who are looking to toughen up their armor against any unforeseen danger that might compromise the safety of their organization's system, workforce, and more. Our team of experts in the field are glad to help you outline and execute risk management initiatives tailored to your specific type of operation.
We can work with government agencies, official government organization, or even be a federal service partner. If your business or organization is located in the King County or Pierce County area, we are a great local option for you and your team. We offer individual, team, building, and asset protection. You can rest easy knowing that there's an extra pair of eyes ensuring your valuable people and investments are protected from those who may mean harm. This is what we're best at.
Being a Local Company Offers Next Level Safety
We pride ourselves in being a local company. This allows us to be more involved and for you to feel confident that you'll get the immediate attention you and your organization needs. Out-of-state companies cannot offer the intimate knowledge of our local, Western Washington security challenges. We are able to tailor solutions for known local risks for our clients. We also offer personalized service, fostering a strong client relationship with quicker response times.
We are also very affordable and cost effective. Being local, we can more affordably hire local talent which also allows us to support our community's economic growth. Our reputation is very important to us and we know that what people are saying here in our city and region has a strong bearing on trust and confidence. We like that being local holds us to this high standard of service.
Other Local Places We Often Provide Security Consulting
Outside of Seattle WA, some of the local cities we work in are below. If your city isn't listed below, let's get you and your city on board. If it is, then give us a call and let us be your service provider.
If you're new to the world of security consulting, you probably have many questions about the audit process.  Much like any other kind of audit, it is not just a matter of 'good or bad.'  It is taking important details that sometimes are hard to quantify and gives you measurable results.  Having an audit done on an existing system or team does not mean thatthey are failing but can help maximize how they do their job.
Here are a few answers to some common questions:
SECURITY CONSULTING SERVICES SEATTLE
Maintaining an organization's official websites are secure websites and safety is always top priority, whether it be against physical threats, natural calamities, or cyberattacks. These instances might not always be avoidable, but knowing you have prepared for such instances should they happen will help the whole institution to operate in a smoother and safer manner.
By having a team of security consultants who are experienced in the field, you can have your existing security measures be reviewed for any possible loopholes to be identified. Afterwards, the service will devise a comprehensive action plan that works well with the nature of the business and its objectives.
PHYSICAL SECURITY CONSULTANT SEATTLE
Improving your security and safety wherever you go should always be top priority. This is why Oatridge Security is here to provide you with human services and physical security services to ensure that you always feel protected wherever you are.
Our team is here to assess every situation and come up with strategies to reduce the probability of running into any trouble or incidents that will compromise anyone's welfare. This also involves providing training and knowledge to our clients to help them understand how they can move around their environment while still maintaining awareness of their surroundings and security.
If you are in need of extra protection, may it be with your establishment or for your own personal well-being, reach out to us and we'll be here to support you. We have years of professional experience providing an extra shield of defense for our clients all over King and Pierce County in Washington State, United States and will be glad to be of service to you.